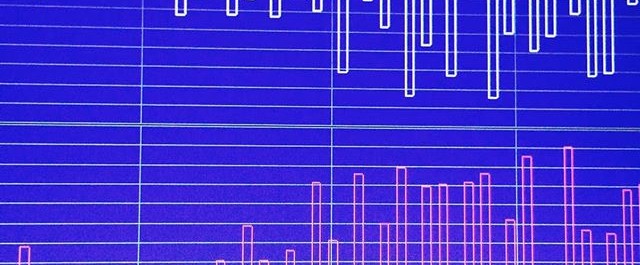 An extract of the final editor soundtrack in Psycho Starship Rampage
Today I'm very happy to introduce you to the complete overhaul of the editor soundtrack in Psycho Starship Rampage:
The old editor music (Galaxy v1), which you might have seen in the alpha and beta versions, was always intended to be a placeholder (but it became quite popular, to my pleasure and surprise). However, the player spends quite some time on the editor screen, where he edits and builds his ship and thinks his strategic choices through. I wanted something that would not be intrusive; I could have used drones and noises and be done with it, but I wanted something that sometimes veered into the melodic as well. The result is a 13 minute-long track of progressive ambient with four different, distinct movements (in which you can find various nods to some other themes and sounds in the game, as well as a completely reorchestrated version of the original Galaxy from the alpha et beta versions).
So here goes! This extract is taken from the second movement of the whole track. Remember: Psycho Starship Rampage is out on Monday on Steam!