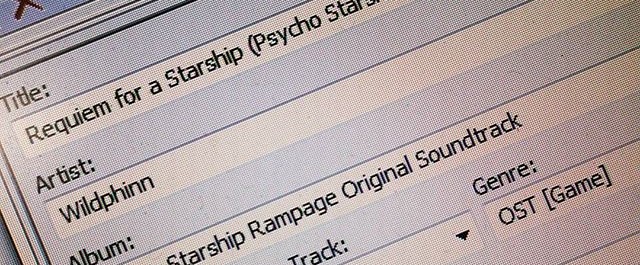 Crafting an epic overture
Hello folks,
Just a quick message to give you some musical news pertaining to Psycho Starship Rampage. The game has now reached beta status, with a very cool new trailer (and where you can hear for the first time the crazy, lonely voice of this poor Artificial Intelligence hell-bent on destroying everything – had tons of fun designing that):
I am now working full-time on the sound environment and soundtrack of the game to meet the release date, which is only under two months away; I already have a lot of material jotted down and it is just a matter of getting that into the software, arranging and mastering it. I am very confident.
I have just finished a track I have long been wanting to complete: the game's overture. It is a blend of purely orchestral sound and immediately recognizable electronic patches, aiming at that "movie soundtrack" feel without betraying the electronic roots of the game (and mine). A mammoth of 5 minutes which put my Core i7 (almost) on its knees, with god knows how many Kontakt instances with symphonic libraries, vintage synth emulations like good old Oberheims, and modern synths as well, which finally features what I have long seen as the game's main theme. It's possibly my most ambitious track to date – all this for a title screen which people will skip in under 15 seconds, but I don't care! The main theme that is running on the title screen of a game has long been a staple of gaming. I remember letting the music run on my 8-bit games just to listen to it and enjoy it, and I wanted to pay homage to that tradition.
Any sneak peeks? Well, I want that one to be a surprise. However, I haz cinematic drums to share:
https://instagram.com/p/5yi9hhR_nN/
Until next time!