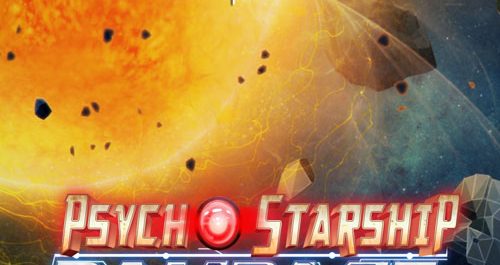 Psycho Starship Rampage soundtrack AVAILABLE EVERYWHERE
Oh yeah!
I had promised it for a long, long time (one year now) but it's finally there: the Psycho Starship Rampage soundtrack is available for download or streaming on all major platforms. (Not quite all yet, but the validation process is running – if the album isn't on your platform of choice, please wait for a few more days, it will be there).
Why the delay? Well, I apologise for that – Psycho Starship Rampage has been out for over a year and that is my first release, so I have been looking into possible distribution by a third party but that didn't pan out. So I'm releasing the album as a fully independent artist now. The album is reasonably priced (I think) at 7.99 and of course, it can be streamed to your heart's content if you have a streaming suscription to one of the major services.
I have also designed a little booklet that could not be included in the digital release, with a few words about that journey. Here it is if you like : Download the booklet (PDF)
Thank you for your patience! And don't hesitate to spread the word!