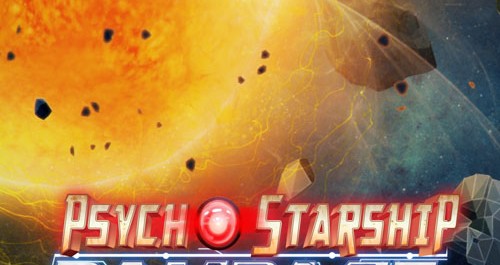 Psycho Starship Rampage out on Sep.28! And the soundtrack will follow suit
Hello folks! Long time no significant updates, but I have been hard at work behind the scenes, working on Psycho Starship Rampage's sound design and music. The game development is progressing at an incredible pace these days, with new internal releases every two or three days, packed with new features, improvements and fine-tuning. I am following suit, as I have been finishing the old tracks, composing special arrangements for the boss fights, designing new effects and above all composing tons of new stuff for the game in a variety of genres, symphonic but also electronic with nods to old-school gaming, chiptune and demoscene music.
Game which will be out – I will hammer you again with this, count on it – on September, 28th. You can already follow the Steam store page here.
So in the coming weeks, I'll share a lot of stuff here and on Soundcloud to show you the work done for the game as the release date approaches, and the other news is: I am preparing a release of the soundtrack in digital format. It will include all tracks done for the game for your listening pleasure and will be available on all major platforms for download (iTunes, Amazon, Google Play…) and streaming (Spotify, Deezer…). I think I would like to include a little virtual booklet as well, if I can. The album will be out around the game's release.
Here is the tentative artwork – courtesy of Psycho Starship Rampage's immensely talented artist, Morgane Esnault :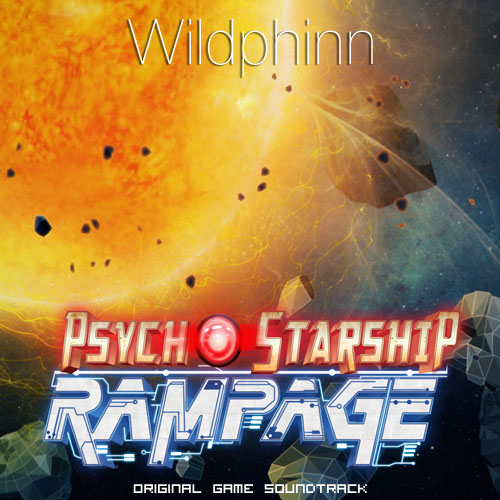 Do not forget! Psycho Starship Rampage is out in September! Follow on Steam! (and preorder, why not? 😉 )