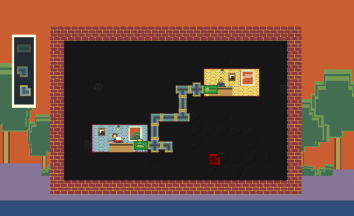 Game jamming and lift music
Hello folks,
Told you I wasn't dead! I'm just insanely busy right now. But I found some time to go have fun with friends, among which the two developers of Ballistic Frogs (with whom we made Psycho Starship Rampage) to participate in the Global Game Jam (where you create a video game in 48 hours with a given theme – in 2018, it was "Transmission"). And it was a very enjoyable experience! (especially as sound designers probably have the lightest workload, heh heh)
This is the result: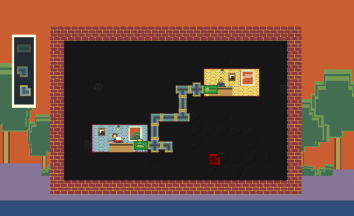 PneuMadness puts you in the office environment of the 50's, where pneumatic networks enabled employees to communicate long before email. Your job is to build the pneumatic network between offices as the employees get to work, without losing too many messages.
I took care of the sound design and the soundtrack, for which I fully intended to make lift music, both horrible and getting into your head like nothing else. Built in 1h30 tops, this track is the, erm, result.
PneuMadness can be downloaded freely on the Global Game Jam site if you'd like to have a look – just remember the game is provided "as is" – in that case that means especially high difficulty as we didn't have the time to balance things out, but we think it's still fun to try for a short break!